McKinley New Video Cast English
McKinley March Video Cast Spanish
Principal's Message
February 28, 2017
Hello McKinley Family!
We are officially in the testing season as ISTEP is underway for all our 3rd, 4th, 5th, and 6th graders. Parents please continue to do your part in supporting your child by having your students at school and ready to learn by 8:10. We continue to struggle with a high number of tardies and students being picked up early which is costing our children precious instructional minutes. Learning takes place from 8:10 – 3:00 every day and we want all our students to be here each day for the entire time.
A special thanks to all our teachers and paras who have worked so hard all year preparing students for the high-stakes tests they are taking, and congratulations to our ENL students who recently completed their WIDA assessment. McKinley students make us proud when they show what they know!
Congratulations also to McKinley's boys and girls basketball teams. Thanks to our coaches for providing the opportunity to learn teamwork and sportsmanship as they competed against their peers from around East Chicago. We look forward to the same from our volleyball teams and the Science Olympiad teams that have been or soon will be practicing for their competitions.
Finally, as you've likely heard, our East Chicago community will vote on a referendum on May 2nd. Parents and other community members with questions about the referendum are invited to visit the SCEC website to learn more details.
Be sure to also check out McKinley's webpage to see an online copy of the McKinley Times, as well as other McKinley specific information, including the Spring Break dates of 27 – March 31. As we move towards the final third of the school year, I look forward to seeing our students continuing to learn and continuing to be Ready, Respectful, and Responsible like McKinley Cardinals are.
Thanks!
Mr. David A. Alvarado
Principal, McKinley Elementary School
WE ARE THE CARDINALS!!
School Feed
Lunch Menus - March

Primary = Elementary Schools

Secondary = Middle and High School

School City of East Chicago

GALLON MILK JUGS

Please bring your empty, clean, gallon milk jugs to Room 118!!

McKinley Elementary School

Newspaper Club

Tuesdays (unless otherwise noted)

3:10-4:30

McKinley Elementary School

NEW STUDENT HOURS FOR 2016-2017 SCHOOL YEAR

Elementary: 8:00am- 3:00pm Middle: 8:15am- 3:15pm High School: 7:40am- 2:40pm

School City of East Chicago
McKinley Lady Cards Volleyball
Our Calendar & Events
Teacher Appreciation Week

School City of East Chicago

ISTEP+ Part 2 Window Closes

School City of East Chicago

Teacher/ Staff Professional Development

No Students Data Meeting

School City of East Chicago

Memorial Day Holiday

No Students/ No Teachers

School City of East Chicago

Quarter 4 Ends (51 Days) Last Day of School 1/2 Day

Students 1/2 Day

School City of East Chicago

Graduation Day

School City of East Chicago
View Monthly Calendar
Science Olympiad
GOOD LUCK TO OUR MCKINLEY CARDINALS AS THEY COMPETE
MAY 6th IN THE DISTRICT WIDE OLYMPIAD!!
RailCats
School Wide Field Trip Monday May 15th
Field Day
Field Day is June 2nd!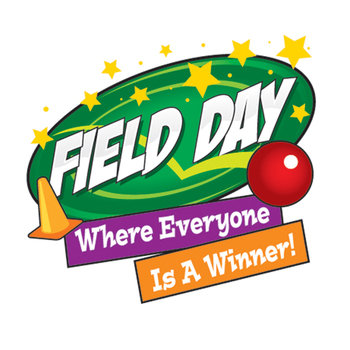 Character Trait of the Month
SELF DISCIPLINE/SELF CONTROL
TO THINK BEFORE YOU ACT AND TO MAKE GOOD CHOICES.
Word of the Week
INQUIRY
Seeking information, or knowledge.
The fire department's inquiry will find out what started the fire.